We're holding an open afternoon on Saturday 2nd July, for members and non-members & their families to drop into, speak to staff, have a look around our facilities, and participate in some of our favourite activities.
You can drop in any time 1.30-3.30pm.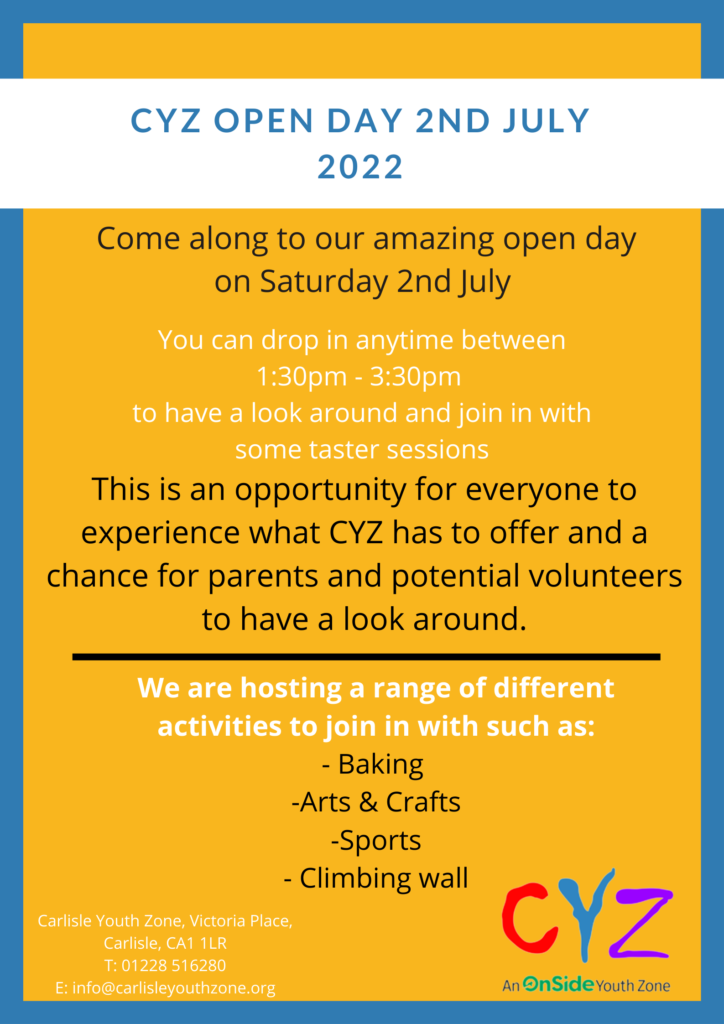 Please note: Young people must be accompanied by a responsible adult during this event.