Forget the New Year's honours list, a city youth zone has set up its own honours to celebrate the tireless work of their patrons and supporters.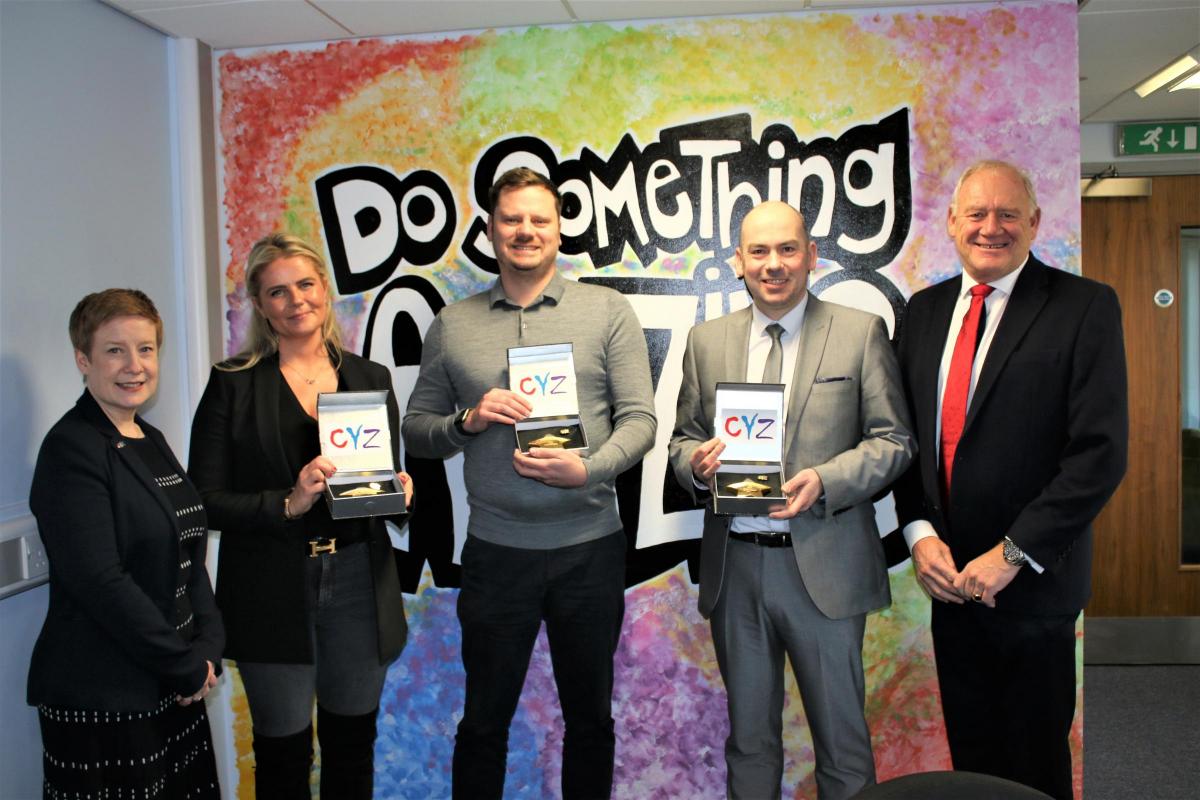 The inaugural Carlisle Youth Zone honours list has recognised four patrons who have each brought something different to the work of the youth zone and the lives of the young people it serves.
They were presented with certificates and golden stars to hang proudly in their homes or offices.
An added bonus is that they can include the initials YZH at the end of their name – much as those honoured with OBEs or MBEs can.
Lynsey Buckle, development manager of Carlisle Youth Zone, said: "We have wanted for some time to recognise the patrons who go above and beyond.
"We wanted to tie it in with the overall New Year's Honours that you see elsewhere in the country, but we took our own spin on it and called them the Youth Zone Heroes.
"The four patrons we have chosen, we have chosen them for very different reasons."
The patrons who have received the honours are Rachel Hogarth-Morley, Grant Seaton, Neil McIntyre, and Paul Dickson.
Paul Dickson wasn't present at the award ceremony but he received his honour in recognition of "his commitment to young people's futures".
Some of the patrons have been working with Carlisle Youth Zone for years whilst others have come on board more recently.
But, regardless of how long they have been providing their support, they have had a vital impact.
Lynsey said: "The inaugural honours for us have been very special but this time next year I'm sure, with the amount of new businesses that we have got coming on board to help us, we will probably see more and more people stepping up."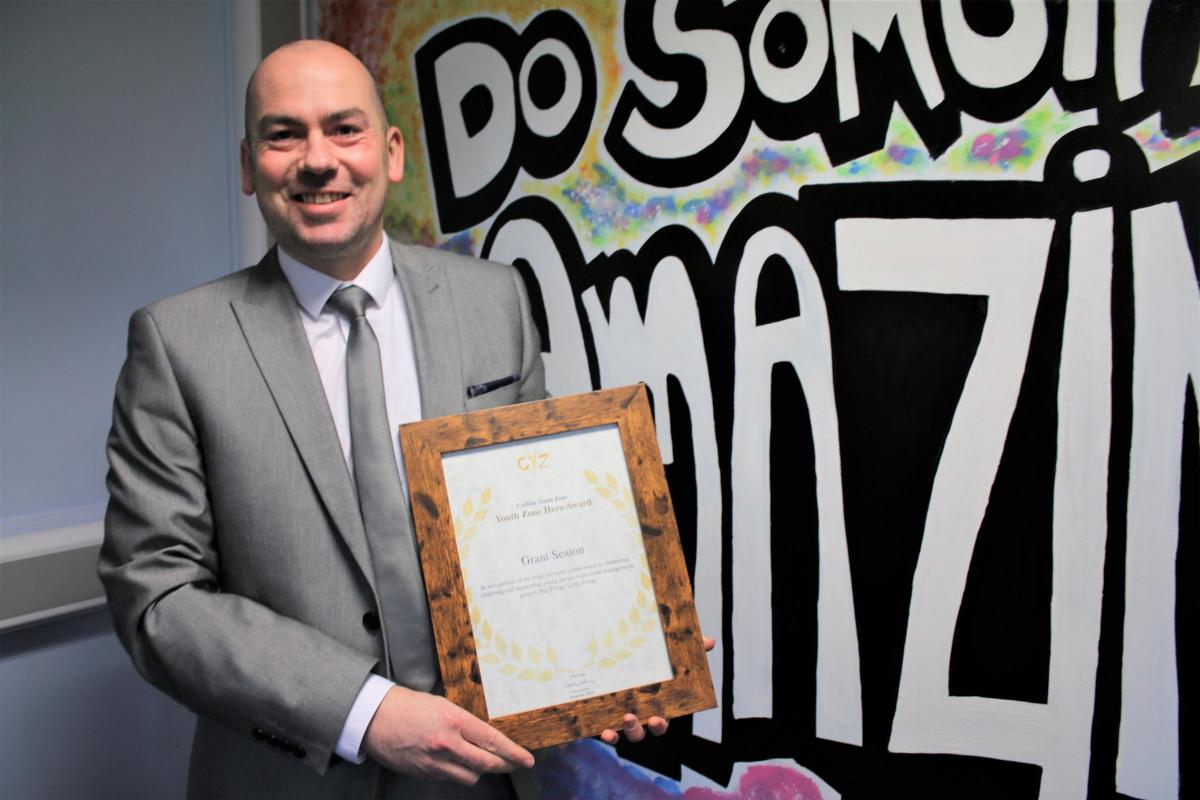 Grant Seaton, who works for the Cumberland Building Society, has spent the last year working on a personal project with the young people to create an event that can be enjoyed by all ages.
The Big Fringe, Little Fringe is the creative brainchild of a group of young people that will be a carnivalesque event in two city venues.
There are two parts to the July event – a big evening show that the young people will run and organise, and a family event which will be held at the youth zone.
Grant mentored the young people, giving them support and guidance on this mammoth task.
"You could see their confidence growing and some of the children that said nothing at the outset started to get a voice," he said.
"I look forward to coming to it. It's not a chore to come and spend that time with them."
Grant didn't expect to receive his award but felt "very humbled" by it.
"It's nice to be appreciated by the youth zone but the big appreciation is when you see the children and how they are developing," he added.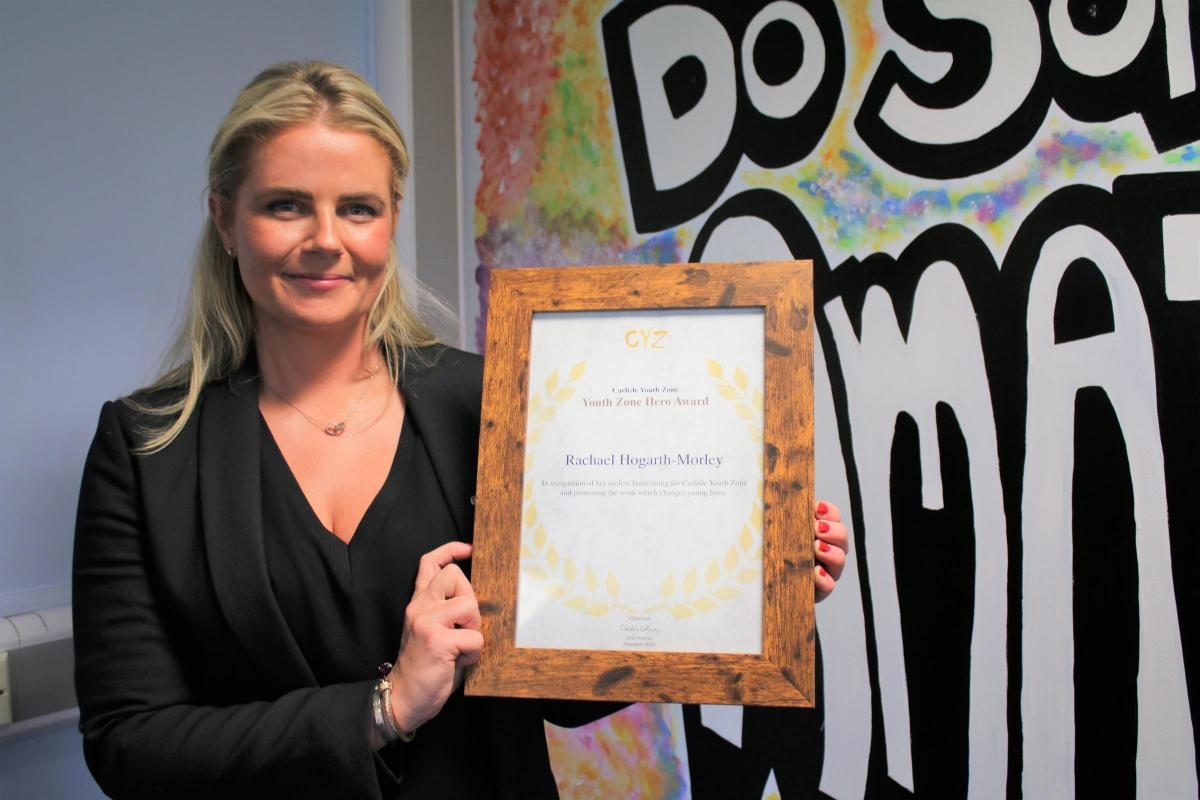 Rachel Hogarth-Morley, marketing manager at Cumbrian Properties, received her award for her fundraising efforts.
Rachel and her dad were invited to the youth zone by Lynsey last year and since then they have been working to support it and to get other local businesses involved as patrons.
"When we first came, we were completely blown away by all the work that is done here. We just knew instantly that we had to get involved and help," she said.
"Dad and I have really taken it upon ourselves just to try and increase the number of patrons."
The family is passionate about the Carlisle Youth Zone and what it brings to the children of the city.
Rachel said: "I'm really shocked, all I have done really is care and show a bit of love.
"It has really touched mine and my family's heart."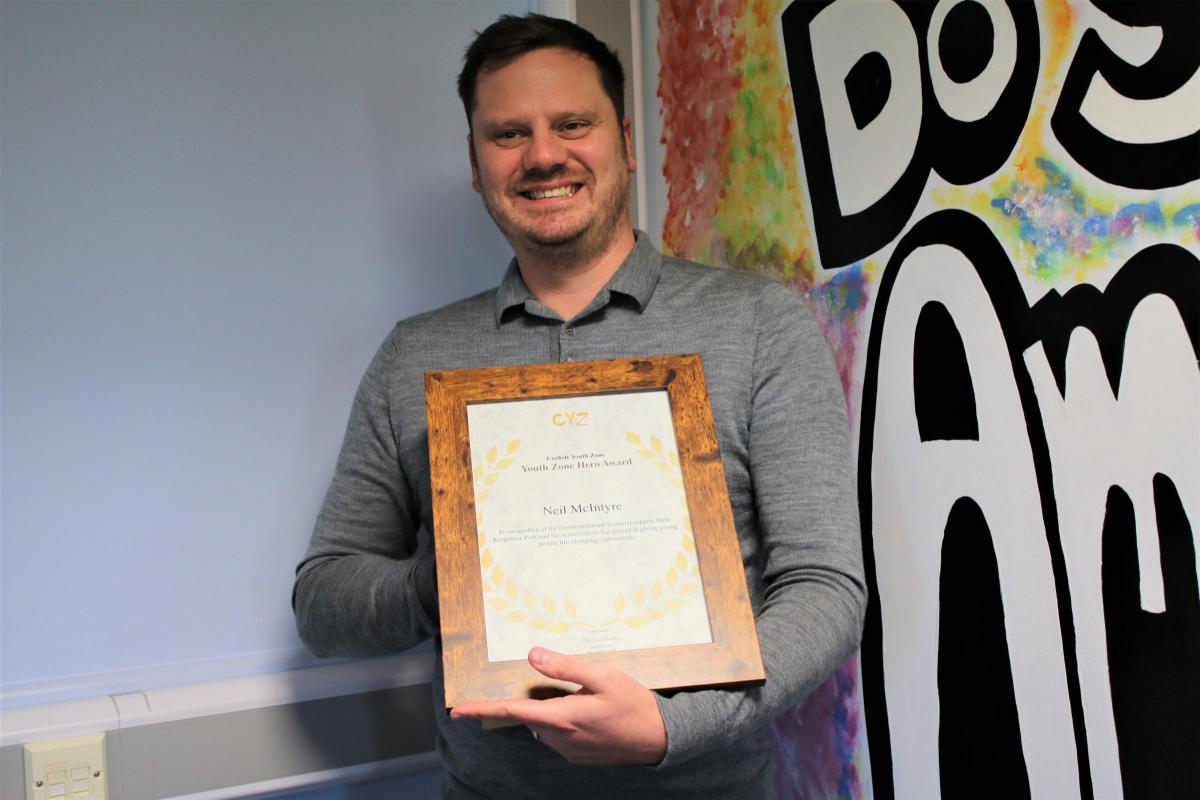 Neil McIntyre, managing director of Kingmoor Park, has been fundraising for the youth zone for years, but it was through his current employer that he got to see the behind-the-scenes work that goes on.
"The eye-opener was walking around and seeing that it's not a collection of Playstations, it's not somewhere where people drop their children off for a couple of hours' peace and quiet to keep them occupied," he said.
"There is real value being added to the children that need it the most in the city."
He played a role in the popular Kingmoor Cup which took place last summer and brought together the patrons with the young people who benefit from their support.
Like the others, he was "really humbled" to receive the recognition.