Meet Simon, Katie and Sarah (and yes they are Manchester United logo's on their uniform!)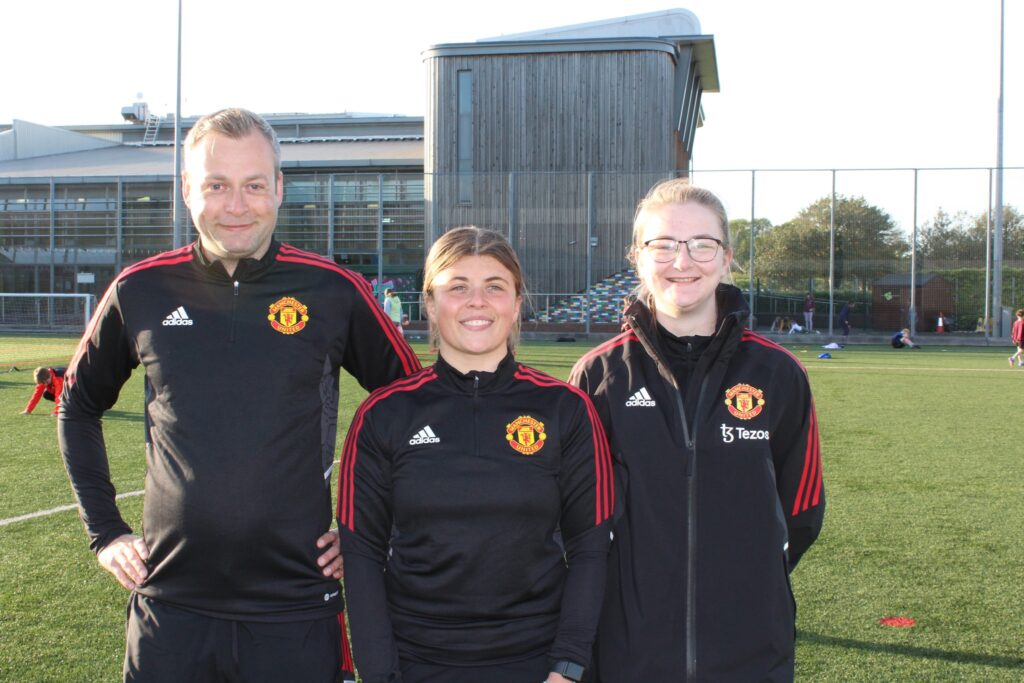 We're SO excited about our new partnership with the Manchester United Foundation and their Street Reds programme.
Every Monday Simon, Katie and Sarah take over our astro pitches to deliver these amazing sessions for our Junior members.
Any young person aged 7-11 can attend the training, challenges and fun – just come to Junior Club on Monday ⚽️⚽️⚽️