We've now got a colourful shed! Street Artist
Beardy Synergy
helped junior members brighten up our shed as part of our Creative Showcase.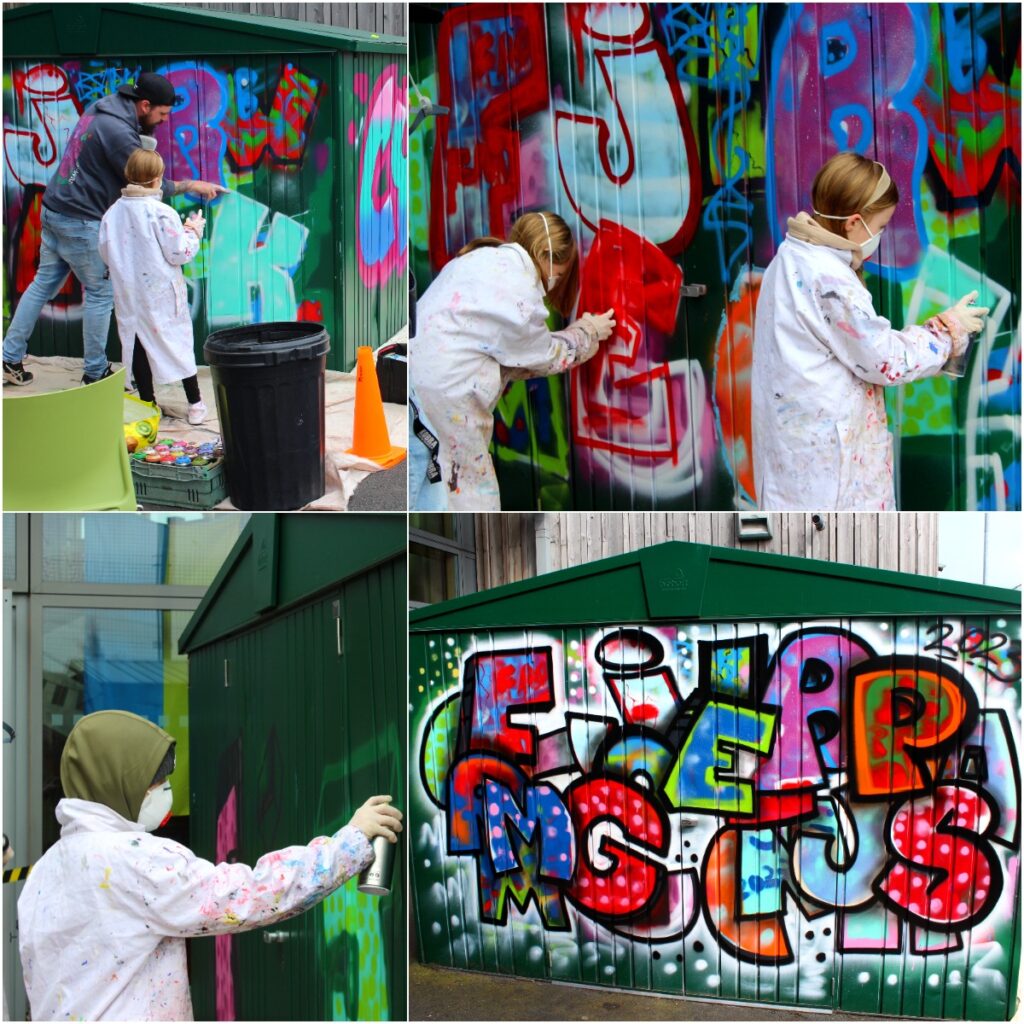 We also had conversations about the difference between legal street art and illegal graffiti.
Thanks very much to Nadene at patrons
Thomas Graham & Sons
who provided all the PPE required to do this safely.
Our next Creative Festival will be running on Saturday 17th June – parents and carers are welcome too!