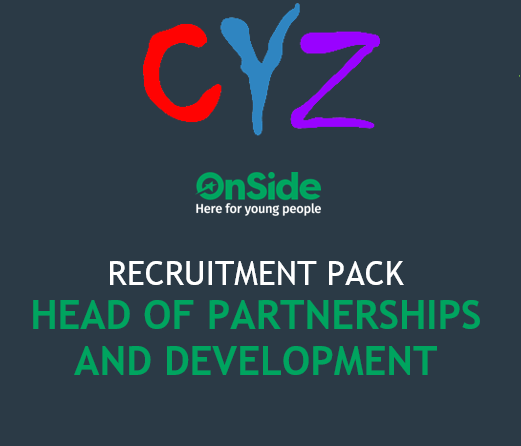 The Head of Partnerships and Development role is a refocused function within our Senior Leadership team, funded specifically by the OnSide Foundation to strengthen our financial sustainability through growth and diversification. The purpose is clear; to enable us to sustain and enhance our impact with and for children, young people and families across Carlisle.
The timing of this funded role couldn't be more crucial. Against a backdrop of rising costs (energy, wages, food and resources etc) our membership grew 16% last year, with almost 3000 young people currently choosing to be part of the CYZ community. And we know our members well, enacting our 'no child missed' philosophy alongside our substantial reach means we see our members as the fun, bold, visionary, courageous and kind young people that they are. But we also see that they are navigating an ever more complex tapestry of challenges including the cost of living crisis and financial instability in homes, worsening mental health and wellbeing, pressure to succeed in a fast-paced and uncertain landscape, and an increasing backdrop of inequality.
This role, alongside the new Communications Manager post, will inject new capacity and vision to ensure our partnerships and fundraising continues with purpose and at pace so we can keep meeting the needs of our members.
Interested? You can find out more including details of how to apply here https://charitypeople.co.uk/job/head-of-fundraising-and-partnerships-14601/.
You can also read our Recruitment Pack here CYZ Head of Partnerships and Development – Recruitment Pack.