Free Membership, Entry and Meals for all members until March 2023!
All members can access our Gym, Youth Clubs and Project Sessions for FREE. Meals will also be available free of charge for all members during Junior, Senior and Inclusion Club sessions.
To sign up or renew for free, use the promotional code "FREECYZ" on our online membership or renewal form
With thanks to St James's Place Charitable Foundation, Intermediate Capital Group, and Burberry PLC for making this possible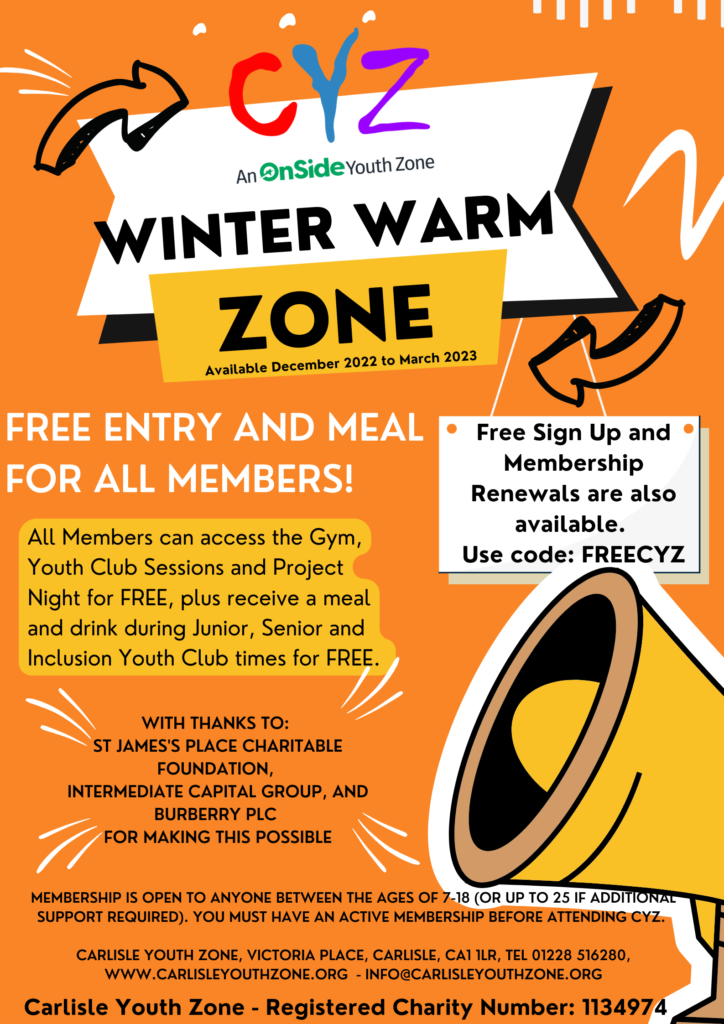 Membership is open to all young people aged between 7 and 18, or up to 25 if they require additional support. Young people must sign up for a membership before attending CYZ to ensure we have the information required to keep them safe while here.