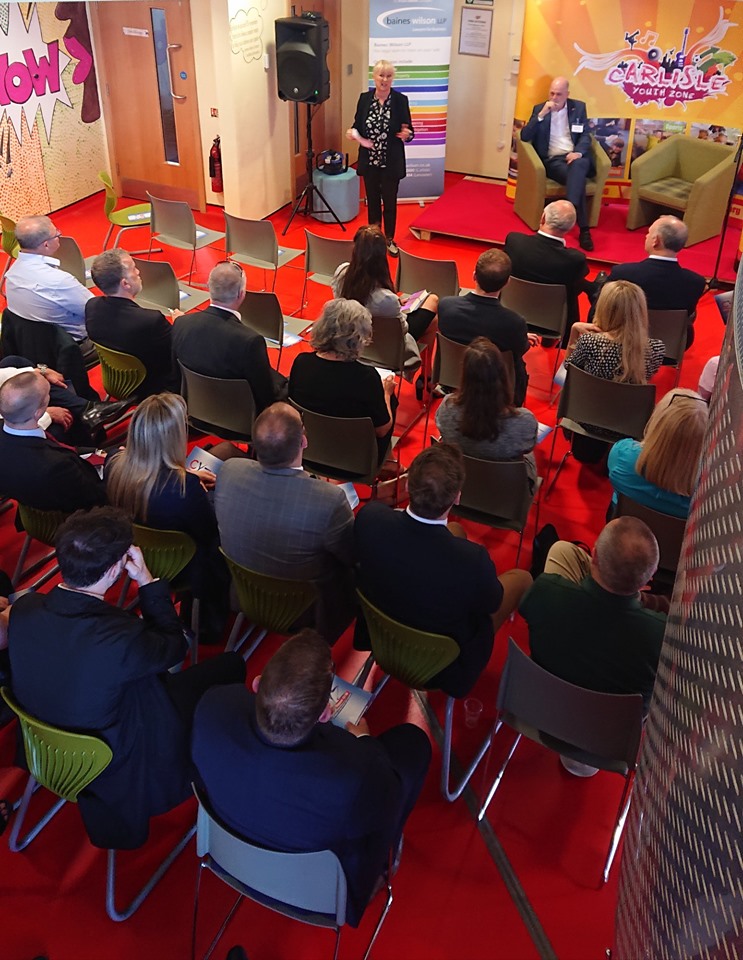 It was a beautiful morning  on Friday 28 June 2019, and a packed Youth Zone for our Business Breakfast (sponsored by Baines Wilson LLP).

Over 60 businesses gathered to hear from Kate Willard Carlisle Lake District Airport about the first flights next week and the exciting developments to come. 
We can't thank our Patrons and supporters enough for the pledges of support for young people from this morning's session.

We couldn't do it without you
#bestofcarlisle — with Baines Wilson LLP.