Membership Information
CYZ Membership costs just £5 each year, and entry is just 50p a visit.
Membership renewals require a new membership form to be filled in – you can do this from home using the link at the bottom of this page, or you can call down and get a paper form from reception.
We will let you know when it is time to renew. It is important that you renew at your earliest convenience to ensure we have up-to-date contact and medical information to keep our members safe
The membership cards themselves do NOT expire, our membership system tracks this, so once the membership is renewed the old card will work just fine. If you need a new card when renewing we can provide one, but in the interest of the environment we recommend keeping hold of the old one wherever possible.
Membership Cards
Membership cards are usually issued by the 2nd session that the member attends. If you signed up either online from home, or at one of our kiosks at reception then we may be able to make a membership card on their first visit.
It is important that members bring their membership card with them wherever possible.
If your child brings their membership card to every session, it…
> Speeds up the signing in process for everyone (Fellow members and staff)
> Makes signing in more accurate (further reducing the wait to get in)
> Allows access to the gym
If their membership card gets misplaced, a replacement can be purchased from reception for just £1.
Junior members are issued with a credit-card sized membership card which includes their photos. Senior members are issued with a 1/3 sized keyring card, which just has their membership barcode on it.
Many of our juniors like to put their cards on a lanyard to keep it to hand. You can get these from reception in a variety of colours, they are only £1.
If using a lanyard, we can punch a slot in the card to attach it with, or you can buy holders cheaply on the internet.
Please note: we scan the barcode when signing members in, so if you choose to get a holder, it would be great if you could make sure that the barcode is not obstructed.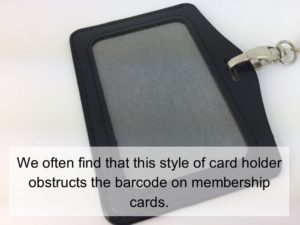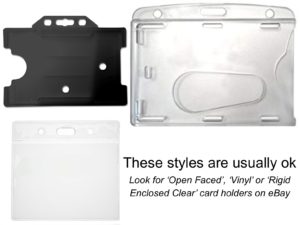 What does my child need to bring?
Generally, all equipment / resources needed at CYZ are provided by us. Your child might want to bring a coat or jumper, as we do have outdoor areas.
We are always happy for members to use our landline at reception to call home, or for you to contact them through, so mobile phones aren't essential. Our number is 01228 516 280.
We are unable to accept liability for possessions brought to CYZ, so we advise that nothing valuable is brought in – all possessions remain the responsibility of the member at all times.
We also have a cafe where food, drinks and snacks can be purchased. Generally, around £2-3 should be more than enough for this. Please try and avoid sending notes – they are more easily lost, and as we mainly deal with small amounts of money, we can struggle to change notes.
What happens to lost property?
All lost property which is found or handed in to CYZ is held for a minimum of 6 weeks in our lost property department.
We get dozens of similar items every week, so when inquiring please try to be as specific as possible. Things like patterns, sizes, brands etc all help us find your item for its safe return.
It's a great idea to put full names in items of clothing that are likely to be taken off (hoodies, jumpers, coats etc) – as much as we'd like to, we usually struggle to return items which dont have full names in – we have over 1000 active members, so it is quite likely that there is people with the same first name / initials as your child on our system, and even sometimes in on the same sessions.
If an item is clearly named, then we will try and contact you to let you know that it is here.
Unfortunately it isn't always possible to reunite owners with lost property – we advise that members avoid bringing valuable, expensive, or special items to CYZ wherever possible. Please see the "What does my child need to bring?" section for more information.
When can my child attend CYZ?
Junior Club runs on a:
Monday – 17.30-20.30. Members aged 7 are only able to stay for a maximum of 2 hours from signing in. This is due to restrictions on how long we are able to look after members of this age.
Wednesday – Project Night – BOOKING IS ESSENTIAL. Please see Session Timetable page for further information
Thursday – 17.30-20.30. Members aged 7 are only able to stay for a maximum of 2 hours from signing in. This is due to restrictions on how long we are able to look after members of this age.
Saturday – 13.30-15.30.
Members who need some extra support are also welcome to attend our Inclusion Club which runs on a Saturday morning, 10.00-13.00. More information about this club is available on the Inclusion page of our website
During school holidays, we run our HITZ holiday club for members age 8-12 – You can find out information about this on the HITZ page of our website
We are only allowed to have members aged 7 for a maximum of 2 hours in any session.
Can I stay with my child in club?
Unfortunately, for safeguarding reasons, we can't let parents past reception when club is running.
If your child needs additional support, it may be that Inclusion Club would be a good starting point at CYZ. It is a quieter environment and parents / carers are able to stay to support their child, whether that is by giving 1:1 care, or just sitting in the cafe to be on hand in case. More information on Inclusion club is available here
Occasionally we can make exceptions where a member attending a mainstream club requires 1:1 care, but this would have to be organised in advanced and on an individual basis – Please contact us on 01228 516 280 or email info@carlisleyouthzone.org
Where can I drop off / pick up my child?
At the beginning and end of session, the car park over the road, and around the corner, can be used by parents dropping off or collecting their children.
Please refrain parking on the yellow lines outside, as it makes it extremely dangerous, particularly for our members and their younger siblings when crossing the road.
We also advise you to come in to reception with your child, rather than dropping them off at the gate. This means if there is any issues we don't have to try and get hold of you to come back.
When picking your child up, it is important to note that we can't let Juniors leave to meet you around the corner, over the road, beside the gate, along the street etc unless we have written consent. If you wish for your child to meet you, rather than you coming in to reception to collect them, please see the "Can my child leave on their own?" section for more information.
Can my child leave on their own?
The 'default' answer for Junior members is no. You need to explicitly give permission for your junior aged child to leave alone.
There is a question on the membership form asking if you give consent for them to leave – you can choose "Always" to allow them to leave whenever they want or "Sometimes" if you want to add a condition for it (e.g. "at the end of the session", or "if leaving with (named friend/relative)")
If you choose "Never" or leave this question blank, it will be recorded on our system that they are only to leave when collected – at the end of the session, we have members identify the person collecting them before they can go if they don't have consent to leave. Please make sure your child knows who is picking them up.
If you chose "Never" (or left it blank) when signing your child up and would now like to give them consent to leave, we have a brief form that you can either download below, or collect from reception. We will need a signed copy of this form and will then be able to amend the consent on our system.
Download Consent to Leave form (PDF)
It is important to note that even meeting you outside requires your consent for them to leave – so if you plan on picking them up from outside, whether that be infront of our gates, or around the corner, you will need to select the "sometimes" option & put an appropriate condition (e.g. "When member says I am waiting outside")
Senior aged members can leave on their own as many make their own way down after school.
Who is best to speak to regarding concerns?
The best person to speak to initially would usually be the receptionist – if you give us a call on 01228 516 280, or speak to the receptionist in person they can direct your query to the relevant person who will be able to assist you further.
If you would prefer, you can contact us in writing via email to info@carlisleyouthzone.org or by post to Carlisle Youth Zone, Victoria Place, Carlisle, CA1 1LR
We also have a facebook page, you can contact us through there, but it is not monitored at all times, so there may be a delay responding on there.