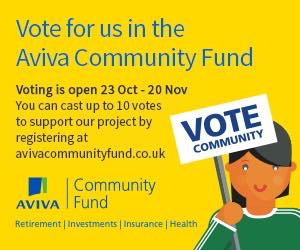 ***CARLISLE YOUTH ZONE NEEDS YOUR HELP***
We have had over 1,300 votes in less thank 1 week!!!! Can we make it to over 1,800 votes by the end of the weekend?
We've been shortlisted in the Aviva Community Fund. 
We now need your help to WIN 25k.
Please VOTE for CYZ and help make a difference to young people in this City.
It takes only minutes to help make a huge difference. Only you can make the difference by voting for CYZ
Follow this link to VOTE
https://community-fund.aviva.co.uk/vot…/project/view/4-1581…
You each get 10 votes, and every votes really does count! Please help us!
Please feel free to share this post and encourage everyone you know to VOTE for CYZ..