Why Volunteer
Volunteering is a great way to learn new skills, support your local community, and increase your confidence!
As a charity, we simply couldn't operate without our amazing volunteers. If you have a few spare hours a week, you could join #TeamCYZ. Whether it is in club as a youth work volunteer, during the day as an admin volunteer, or for an hour a week as a 1:1 mentor – you can help us make a difference to young people's lives!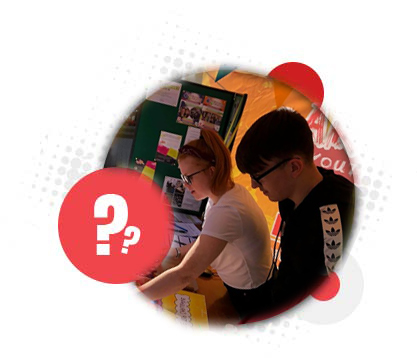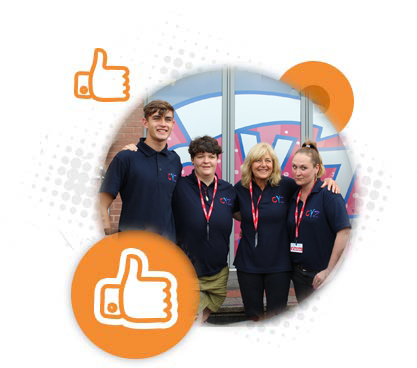 What Will I Learn?
One of the key pillars in the CYZ vision is to invest in our team to help them achieve their potential and the CYZ vision. This means that not only will you be given full volunteer induction training before starting, but as opportunities arise for additional training (such as first aid, health and safety etc), we are more than happy to invite our volunteers. Volunteering always looks fab on a CV too!
What Can I Do?
As a charity, volunteers are key in all parts of our operations. Volunteers make an important contribution to our team – they can bring special skills and experience that we otherwise wouldnt be able to access.
Below are the key positions that volunteers may choose to join.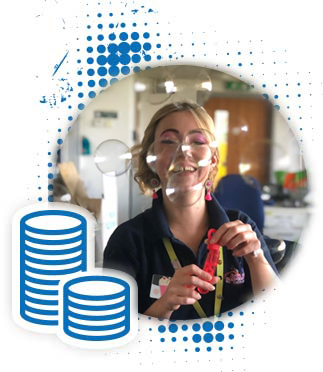 CATERING VOLUNTEER
Our Desmond's Diner is open during club to give members access to delicious, nutritious and affordable food while at CYZ. If you think you could help our catering team then please get in touch!
ADMIN VOLUNTEER
There' all sorts of stuff that goes on behind the scenes to keep us going. If the admin side of things is your speciality and you'd like to help us, then get in touch!
MENTOR
Our mentoring programme is going from strength to strength at present and we truly believe this is due to the unique way that mentoring a young person can make you feel. It gives young people someone great to talk to who listens without judging.
It may be they are having a hard time at school or home, or maybe they are having confidence issues – but it could be something more serious they are dealing with in their life. Mentoring helps them cope and develop.
In 2019, we had 70 referrals to our mentoring programme, we trained 52 new mentors, and matched 28 new mentoring relationships.
After training, mentors will be matched with a young person based on the needs of the young person and the mentor's unique skills base.
All we ask is that you give one hour a week to your young person. You will make a real difference to their life, and we will be there to support you every step of the way, with regular catch up and de-brief sessions.
If you're interested, please get in touch – you could be our newest mentor!
YOUTH WORK VOLUNTEERS
Youth work volunteers work alongside our youth workers for a couple of hours a week, and help during club. If you have a specific talent, such as Music, Cooking, Arts and Crafts, Sports etc and you would like to pass on your knowledge to our members, then this is the position for you!
FUNDRAISING VOLUNTEERS
As a charity, fundraising is essential to keep us going. We have a dedicated fundraising team, but if you think that you could help them, then get in touch!
What is CYZ Like?
Volunteering at CYZ means you get to be a part of our amazing team, who work with our amazing members, all in our amazing building. There is no way to do this justice in writing – if you would like to look around our facilities you can view our interactive tour below, but to really see what CYZ is about you would need to get in touch and come down for a look around!
You can move around by clicking on the pulsing circles and look around by dragging the image.
Application Form
If you would like to apply to become a volunteer at CYZ, please fill out our application form, available by clicking the button below.